Why Choose Us?
South Coast Journeys' slogan 'Connecting people & nature' captures our philosophy.
This idea grew from the belief that most of the world's population now live busy lives in city environments. The natural rhythms of life are increasingly being crowded out by work, technology and entertainment.
At South Coast Journeys, we aim to give you a break from the every day hustle and bustle and have a good time in the outdoors with close ones on one of our winery , brewery tours, scenic tours. Our aim is for you to take a small slice of this peace with you on the rest of your life journey.
At South Coast Journeys, we believe in the power of travel and the environment to connect people from diverse backgrounds, from local Sydneysiders and South Coast dwellers to people from around the world.
We hold to the philosophy that the moments shared on South Coast Journeys tours will create lasting memories and bonds with the people on tour with you. We also believe in just 'connecting people'. Not only to the people on your tour, but in future tours we want to offer the chance to learn about the rich culture of the South Coast local Aboriginal people of the Yuin Nation.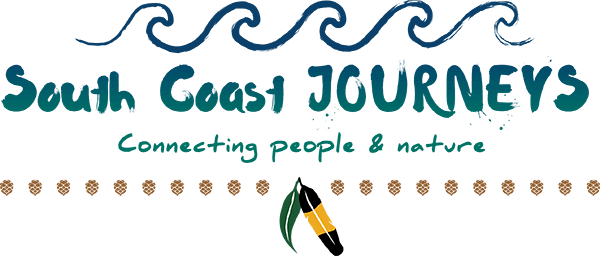 Our South Coast Journeys logo captures the essence of the South Coast and living our dreams through travel: the philosophy that when we travel we are open to changes in the environment and our inner selves. If you look closely, the logo changes colour from the deeper ocean blue of the open ocean at 'the Farm' to the lighter aqua of the waters of Jervis Bay as we head south on our journey.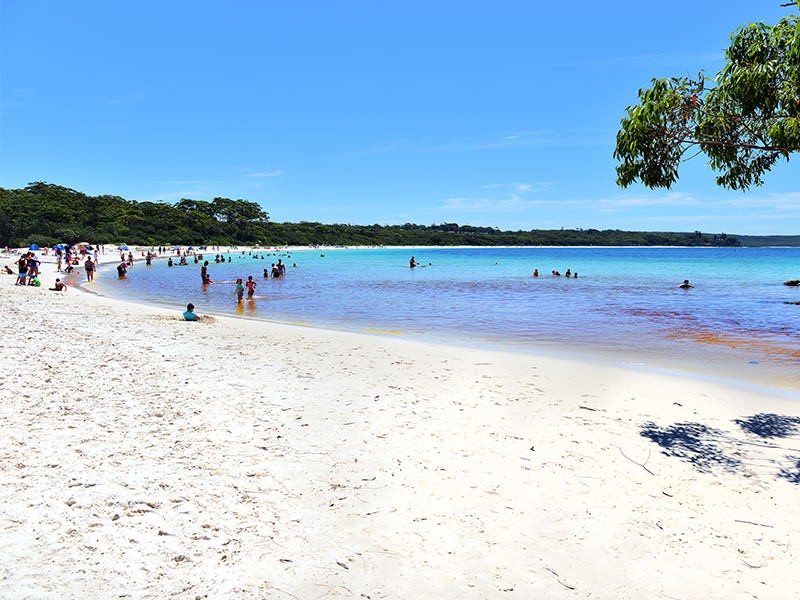 Below the South Coast Journeys name is a dream catcher – designed from Casuarina seed pods, a common coastal tree that can grow in harsh salty conditions to represent new beginnings and growth out of adversity and the power and balance of the female spirit (it is commonly known as the She Oak), the eucalyptus or gum leaf to represent the Australian Bush and a tail feather of the iconic Yellow Tail Black Cockatoo, a majestic bird whose call can be often heard on the South Coast.
Many Aboriginal people believe their call indicates the approach of rain, and thus replenishment. Yellow Tail Black Cockatoos can sometimes be seen flying solo, other times in pairs – if you are lucky you will see a flock of three or more. A good metaphor for how we ourselves travel through life. Sometimes we are open to more adventures when travelling on our own, sometimes we need to be with our partners, friends and family.
However you are travelling, you are most welcome to share your path with South Coast Journeys for a short while on one of our tours.