Frequently Asked Questions
What if I have never surfed before?
No problem. We use ASI accredited Surf Instructors that will teach you the basic techniques so you will be standing up riding your first waves in a great location ('The Farm') that gets great waves for beginner Surfers and experts alike!
I already know how to surf, I am not sure if this is for me?
No problem! Bring your surf board along and we will assess your abilities for safety and enjoy your own surfing experience at 'The Farm', one of the best surfing spots on the South Coast.
What if I have never snorkelled before or I am a weak swimmer?
No problem. Hamish is a SSI accredited Snorkel Instructor that will teach you the basic techniques so you will be safely swimming in the quiet Watamolla lagoon waters of Royal National Park, before trying the open waters of Watamolla Beach which is often sheltered from the prevailing swells, allowing you to explore the multitude of marine life that inhibit the white sandy shores. Your water safety is assessed and can be enhanced by using a pool noodle or life jacket to assist your flotation.
Do I need to be fit to do this tour?
No. While fitness can enhance the various experiences, there are good rest breaks to recharge the batteries with plenty of nutritious food and everyone can choose how much they want to participate in each activity or when they need a rest.
Am I going to go hungry on this tour?
NO! We ensure that you get a chance for a nutritious and healthy meal for lunch. The lunch after surfing is a Wrap 'N' Roll, where you get a chance to build a healthy wrap and roll (choice of white and multi-grain) using fresh salad ingredients, cheese and a choice of meats including chicken, roast beef, ham and salami. There are also opportunities to purchase snacks at various locations on the journey – Sublime Point Cafe, Killalea State Park Café and Illawarra Fly Adventure Park Café.
On Sydney's Snorkel Explorer Tour you also get included an Aussie style BBQ dinner (with steak, chicken and vegetarian options). We guarantee your appetite will be satisfied! Remember when booking to choose your main meals including any special dietary requests.
Is this tour for me if I am travelling alone?
YES! At South Coast Journeys we create an open and friendly environment and at times during the various activities, we require people to pair up and 'use the buddy system' for safety. We aim to 'Connecting people', so we hope after one of our tours you have made some new friends from here and around the world.
Can I book the tour out for a group?
Yes! As long as you book in advance to ensure there are no prior bookings. Ring or email your proposed dates as soon as possible to avoid disappointment.
I am a local Sydney / Wollongong resident. Is this tour for me?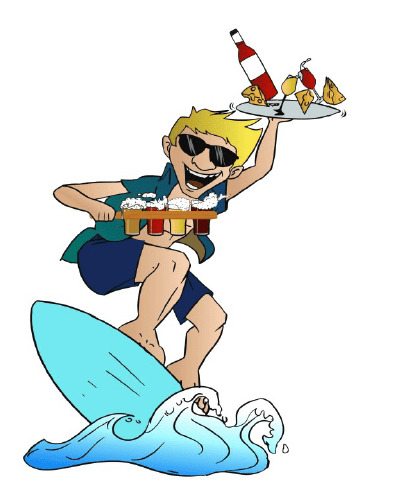 Yes! With our package giving you a chance to see so many of the hidden gems of the South Coast, why not let us take the hassle of a weekend getaway and join us on one of our tours. You can get a taste of what the beautiful South Coast has to offer and decide where and when you want to come back and do some more exploring.
Can I choose to stay in Wollongong on my return to Sydney?
Yes! You can choose to get off the bus at Wollongong. We stop at the Wollongong YHA, where you may choose to stay to plan your future adventures.
What if it rains or there are other natural hazards?
We do not cancel our tours if we expect or get a rain event. We may have to modify or cancel activities in extreme circumstances because of ocean conditions or bush fires. If we cancel a tour you will get a refund in full or credit to go on a tour at a later date. However, in most situations tours will always go ahead.
If a natural hazard prevents a tour you will be notified by phone and email immediately.
What should I bring for South Coast Journeys Tours?
Luggage
Small  Daypack / Backpack (hand luggage only!
Hygiene
Any personal medication (Epipen, Ventolin, etc) – if required
Sun block and lip balm with high SPF
Clothing
Sun Hat
T-shirt
Jumper / jacket / sweater if required
Walking shorts
Rain jacket if required
Comfortable walking shoes
Thongs / sandals
Swimmers / rash vest / board shorts
Other
Sunglasses
Camera
Beach Towel
Reading / writing materials – if required