Southern Highlands Winery Tour (10 or less people)
Are you planning a hen's party, buck's party, corporate event, birthday party, girl's weekend or boy's weekend?
Allow South Coast Journeys to host your Southern Highlands Winery Tour experience for your group. Let us create the ultimate tour of the Southern Highlands cool climate wine region. All tours can include 3 wine tastings with two complimentary cheese platters and time for a gourmet lunch at one of the wineries, a local restaurant or pub. Call / Text Hamish on 0421 497 604 for details or BOOK ONLINE.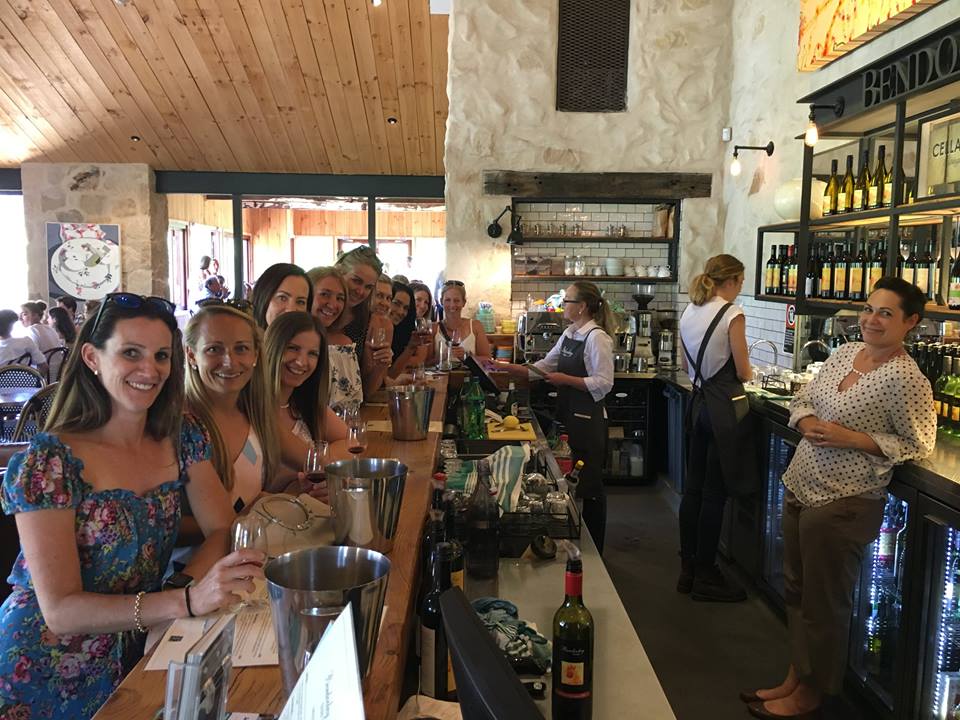 We invite you to join South Coast Journeys on this tour so you can enjoy the best cool climate wine, craft beer and gourmet food that the Southern Highlands has to offer. This grand tour meanders through quaint townships, bushland, rolling hills and the Winery Estates ranging from relaxed, rustic, family-run wineries to the large, formal, well manicured Winery Estates.
Below is a sample itinerary of what your group has to look forward to! Please note your itinerary is subject to the wineries' availability.
Morning
Tours can depart from Sydney, Sutherland Shire, Campbelltown, Bowral, Mittagong, Moss Vale, Bundanoon, Colo Vale, Berrima, Braemar, Robertson, Kangaroo Valley, Northern Illawarra, Wollongong to Shellharbour and Kiama. Our experienced driver will pick your group up from your designated address and take you to Tertini Wines. So you can sit back and enjoy the ride listening to your favorite tunes. Tertini Wines is dedicated to producing premium, cool climate wines with a particular interest in alternative varieties like Nebbiolo. The wines are subtle and elegant, with excellent fruit characters. We love how small groups are guided through the wine list with a local produce and cheese platter in the cosy 'rural Italy' styled Cellar Door.
Lunch Time
We then depart for wine tastings and a gourmet lunch at the award winning Bendooley Estate. Once again, you can enjoy wine tastings overlooking their vineyard, followed by a gourmet lunch with a glass or two of your favourite vino. Take some time to wander around the Book Barn and find some reading and art inspiration!
You can either share some wood fired pizzas and salads with your group, or try one of their individual seasonal gourmet meals. (Please note lunch is NOT included in the tour price and 12+ groups are required to order the $75 per person, 3 course Table Share Menu).
Subject to availability – alternate venues may be used e.g. A Lunch or High Tea at Centennial Vineyards, Pepper Green Estate (Max. 12 people), Mt Ashby Estate, Southern Highlands Winery, Sutton Forest Estate Wines, Southern Highlands Brewing and Tap House or a local pub like our favourite The Surveyor General Inn or other local cafes and restaurants.
Afternoon
Finish the day with wine tastings and a complimentary cheese and local produce platter at the beautiful family run Joadja Estate Winery. Enjoy their hand-crafted wines in their rustic cellar door or – if you are lucky enough – in the wine garden.
Alternative and Additional Winery options include:
Artemis Wines Cellar Door for a generous tasting experience of their Hungarian inspired award winning cool climate wines and infused gins (additional price). All enhanced with a local produce and cheese platter.
Cherry Tree Hill Wines: enjoy their Hungarian inspired boutique wines on the family estate in the Southern Highlands, enhanced with a local produce and cheese platter. Larger groups may be guided through the wine list in the marquee, overlooking the vineyard.
Sutton Forest Wines: Enjoy their Italian inspired boutique wines on the family estate. This is an authentic Italian experience, you will feel like you have stepped back in time to rural Italy when Nick and Santina are serving wines with old school hospitality. You can enjoy antipasto platters and toasted focaccias for lunch in their garden grotto.
Eling Forest Winery: Eling Forest Winery winemaking team produces wines of distinction and quality via a combination of new and old techniques. It is well known for its production of elegant and balanced wines, which we match with a complimentary Brie Cheese Platter. A great option for a Hen's Party as they can include apple and pear cider tastings.
Tractorless Vineyards at The Mill Bowral Enjoy their Biodynamic Georgian inspired boutique wines, at the unique venue located at The Mill Courtyard in Bowral. Be walked through their Sustainable wines, pure ciders and traditional style beers. Once you have finished the tastings, enjoy a stroll through the other small producers located at the Mill.
Optional Extra Experiences: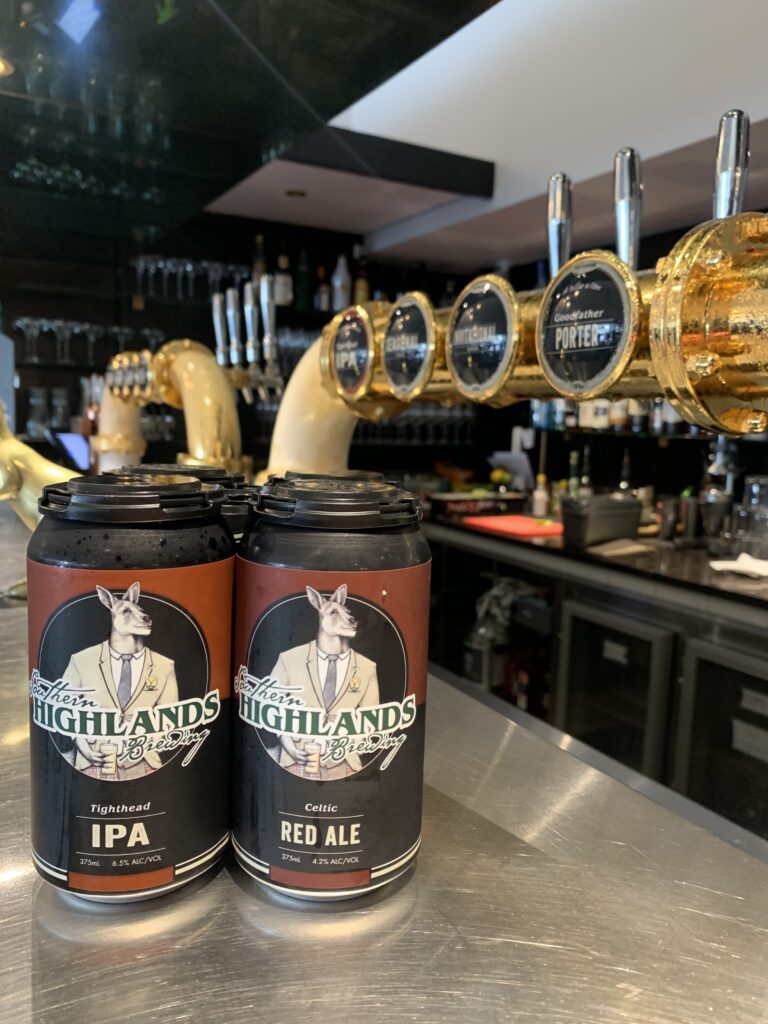 Like Craft Beer? Add $15  per person to visit Eden Brewery or Southern Highlands Brewing and Taphouse and purchase your own paddles of craft beer and ciders. Like Spirits? Why not add a 4 spirit (whiskey and gins) premium tasting experience at a historic Highlands hotel, it is a highly recommended at $50 per person. Or add $10 per person to visit the Hotel Lounge where customers can purchase their own drinks. It is a cosy retreat, luxurious in design with classic furnishings. Settle into the softly lit surrounds and enjoy the largest selection of carefully curated, world class whiskey and gins by the warmth of a fire.
Later:
Pick your favourite music playlist and then sing some songs with us on the way back home – arrival time approximately 5:00 pm – 6:00 pm. Up to two drop off locations included. We take charter group bookings. Prices vary depending upon numbers, Groups of 8 – 24 are preferred. Larger groups can be arranged on week days and other dates, subject to wineries availability. PLEASE SEE OUR SOUTHERN HIGHLANDS WINERY TOUR FOR SMALL GROUPS for other cellar door options. This service also includes pick up and return from your designated hotel, motel or home address.
All tours are subject to availability and the availability of wineries and other destinations used. These tours are run as a Private Tour.
Early bookings are advised due to big events like weddings at the wineries, limiting wine tasting availability at peak times.