Wollongong Wine, Beer and Spirits Discovery Tour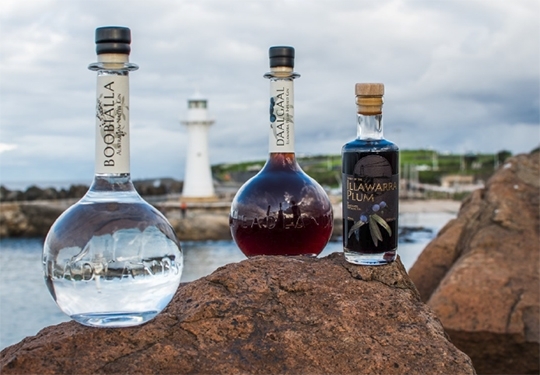 Allow South Coast Journeys to host the ultimate South Coast Boutique Wine, Craft Beer Brewery and Distillery experience for your group.
The area has a thriving Wine, Craft Beer and Spirit making culture, where visitors have the unique experience of meeting the Wine Maker, Brewers and Distillers at the Cellar Door and get a sneak peak into the 'art and science' of making a fine wine, craft beer and gins and other locally inspired spirits.
This tour can take you from the Northern Suburbs of the Illawarra 'The Coal Coast', through to the inner city of Wollongong and its beautiful harbour and beachfront restaurants. The tour includes a visit to 3 Premium Wollongong Venues. The first stop on this tour is The Wine Hub.
The Wine Hub is Wollongong's first Urban Cellar Door, featuring wines crafted on the NSW South Coast by Simon Hall, founder of Simall Wines and chief wine maker at Two Figs Winery. Here you will receive 6 generous premium wine tastings served with a local produce and cheese platter. The Sommelier will provide tastings notes on the 3 Reds and 3 white varietals served.
If something tickles your fancy you can purchase a bottle or even become a wine club member. Not a fan of cheese? Why not substitute it for chocolate! 6 wines are perfectly paired with the finest locally produced chocolates. Chocolates are by Wood-stock Chocolate Co. based in Milton, on the South Coast.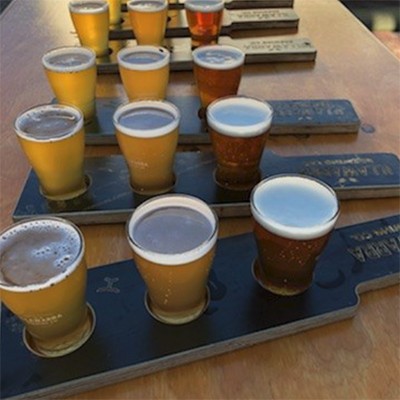 From here we go to one of the many local Craft Beer Breweries. Do you have a favourite? Let us know! On arrival you will have knowledgeable staff explain the range of craft beers on tap, their tastes and the grain, hop and malt varieties used in their production. After you have enjoyed a 3 craft beer tasting paddle and a gourmet burger with chips, usually at Five Barrel Brewing Co., you will get a behind the scenes talk on the brewing process.
Lunch: The tour includes a gourmet burger lunch using fresh, local and seasonal ingredients accompanied by your choice of beer or cider. Options are Cheeseburger – Beef patty, cheese, lettuce, apple & tomato relish, tomato sauce, and aioli. Pulled Pork Burger – 8hr smoked pork shoulder, red cabbage and apple slaw, and smokey barbeque sauce. Spicy Chicken Burger – Fried Chicken fillet, lettuce, aoli and a special chilli sauce. Spinach or Mushroom Burger – Spinach & feta cheese patty (Mushroom patty), cheese, lettuce, carrot, pickle, tomato sauce, and aioli.
However, Lunch can be taken out of the price and ordered at venue of your choosing. Wollongong has many fine dining experiences: From Steamers Bar and Grill, to Seafood Restaurants, to local Pubs and Clubs. After a little variety? Check out The Swallowed Anchor – Tapas and Wine Bar.
After Lunch we visit Headlands Distilling Co. and undertake the 'Grain to Glass Tour'. 3 spirit tastings are included. Try their award-winning locally produced Gin, Vodka and Illawarra Plum spirit and learn how the spirits are made at this rustic distillery. You will definitely learn a little bit of science here!
See optional extras about visiting the South Coast Distillery, another great Distillery based in Wollongong.
Transport is by airconditioned minibus with stereo options to play music from your phone. Venues may choose to refuse tasting experience if members of the group are intoxicated! RSA laws will be enforced.
Times: Pick up from 11:00 am. Return to address by approx. 6:00 pm.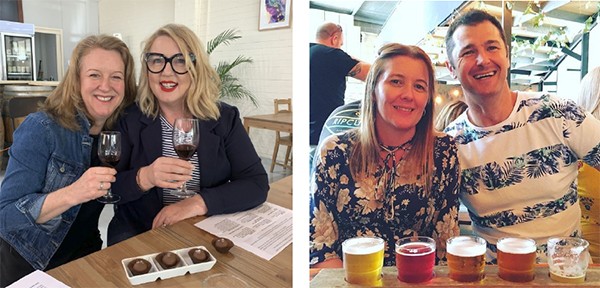 Standard Tour Prices and Optional Extras (Subject to availability):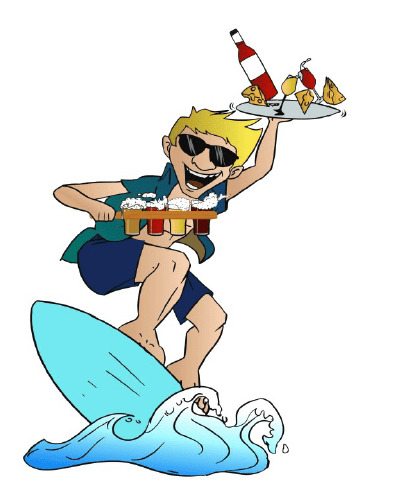 5-6 people = $220 pp; 7-8 people = $200 pp; 9-10 people = $190 pp; 11-15 people = $180 pp; 16-19 people = $170 pp; 20 + people = $165 pp
1. Craft Beer Brewery Experience – Extra $20-$30 per person pending group size. Includes a 3 craft beer tasting paddle. E.g. Illawarra Brewing Co., Bulli Brewing Co., Resin Brewery, The Illawarra Brewery, Reub Goldberg Brewing Machine and Coal Coast Brewing.
2. South Coast Distillery Experience. This includes 4 spirit tastings (3 Gins and coffee liquor) at South Coast Distillery for $35 -$45 pp.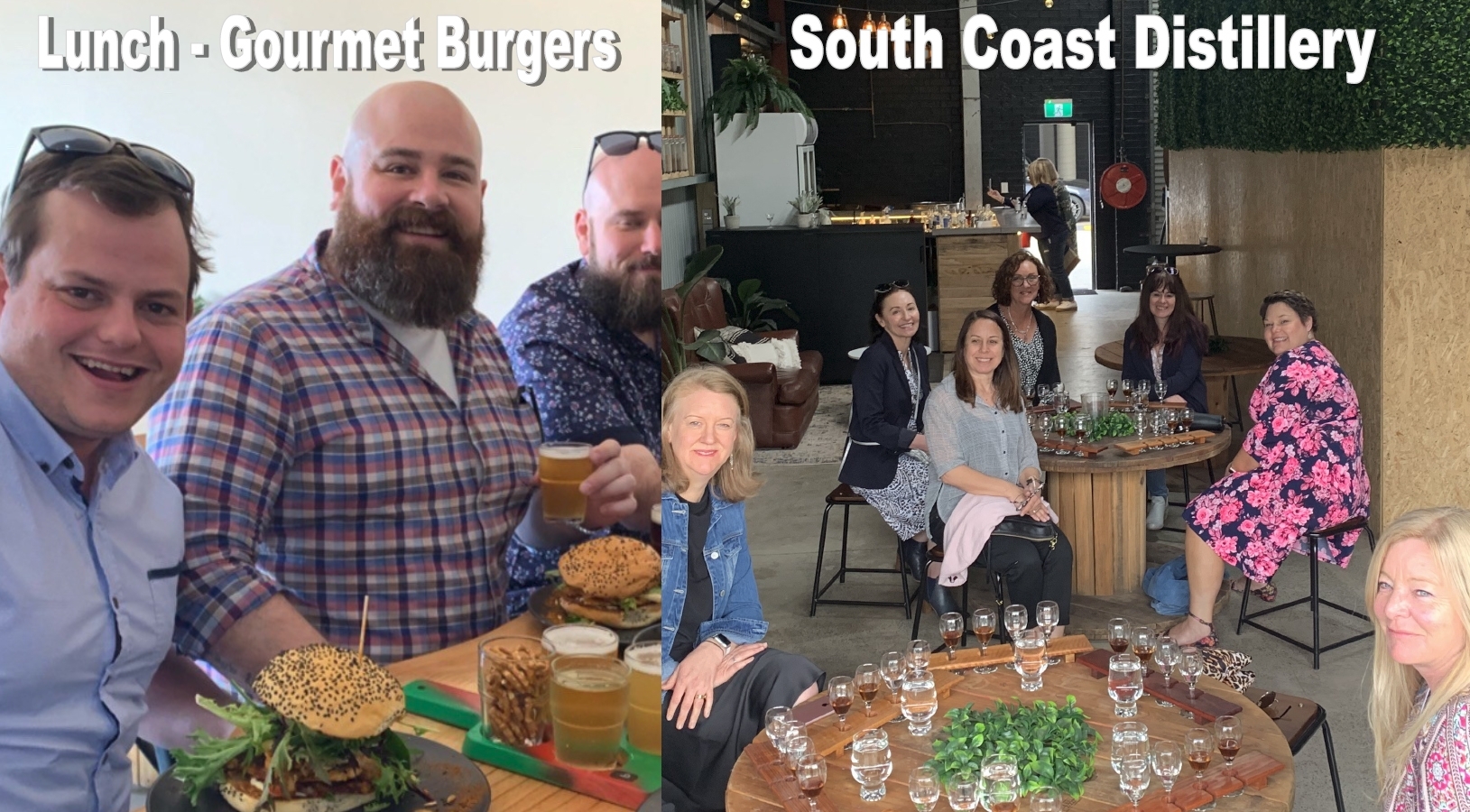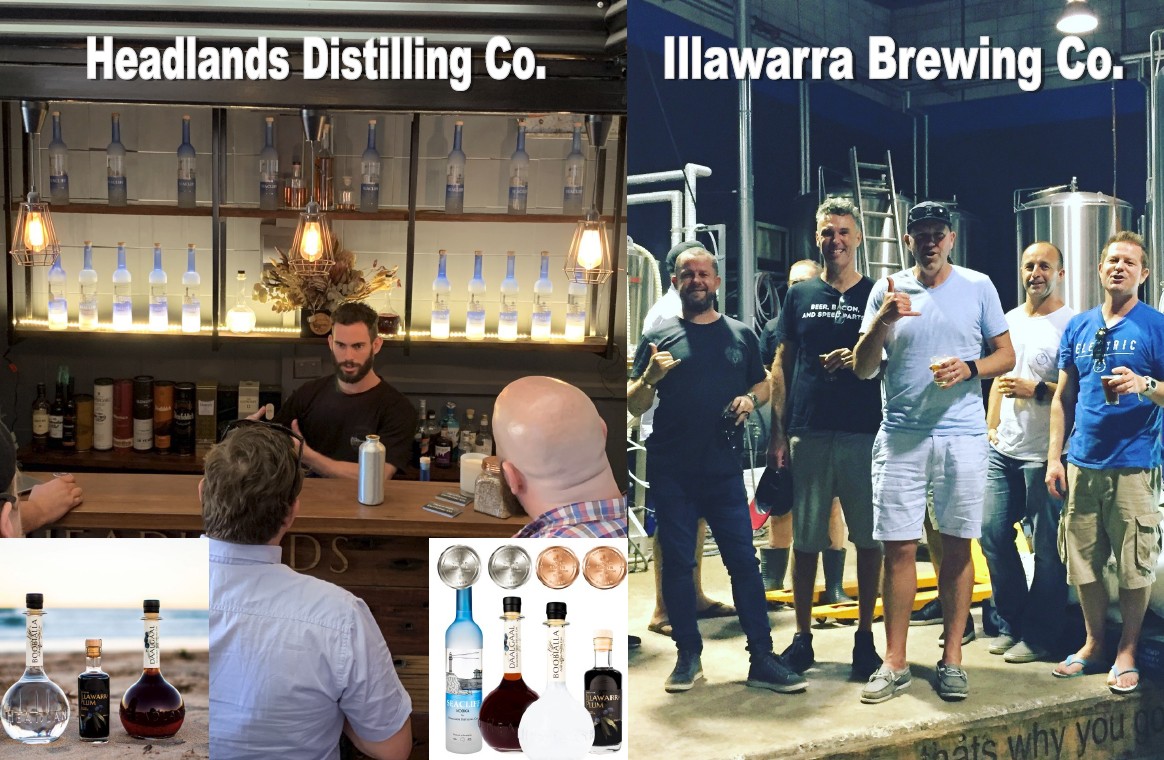 Booking Information: All bookings should be made 48 hours in advance via email (info@southcoastjourneys.com.au) to ensure venues availability. If less than 48 hours, call Hamish directly on 0421 497 604.