And for our International Guests we also provide our Grand Pacific Drive Scenic Tour that visits Symbio Zoo, Bald Hill, Sea Cliff Bridge, Austinmer Beach, Wollongong Harbour and Kiama Blow Hole or The Nan Tien Temple.
Groups can customise their own tours, too, eg combine a Dolphin or Whale watching cruise of Jervis Bay with a South Coast winery experience.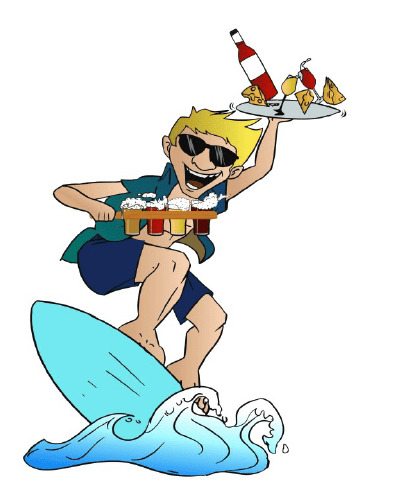 So whatever the tour, we will ensure you have a lot of fun!
Come and experience the best local gourmet food, wine, craft beer, sparkling aqua waters, spotless beaches, rolling hills, and temperate rainforests that make up the unique environment of South Coast NSW, with South Coast Journeys.
A Message to Our Customers About COVID-19 – 18 March 2020
South Coast Journeys considers itself a proactive and dynamic part of the South Coast and Illawarra community. Given the current outbreak of Coronavirus (COVID-19) across Australia, we wish to reassure you of the precautions we are undertaking to keep our visitors, staff and the wider community as safe as possible.
South Coast Journeys must take all reasonable and appropriate steps to ensure a safe workplace.
In light of the coronavirus pandemic, and government announcements in relation to business operations, the following is an update on your obligations as a visitor, employee or contractor and the steps being taken around managing employee, contractor and visitor risk as per current government guidelines.
[carousel-horizontal-posts-content-slider]
"The destinations are amazing and it seems like a great way (transport and knowledge wise) to see them."

Liz Dix – Canada
"Good destinations, variation in activities, see lots of activities."

Leigh Fleming – UK
"Good places, beautiful area and wonderful company / guide. Thoroughly enjoyable. Hamish, you are a legend! Awesome food too!"

Brianna Shaw – Australia
"Great way to explore many beautiful places, awesome tour"

Natalie Awnn – Canada
"Surfing was amazing, best location. Salty lips and sandy feet!"

Chrish McKinney - Canada
"Absolutely loved the Farm – stunning beach and amazing surf! Looking forward to returning one day. Cool to discover places in Australia that I typically would not have visited."

Madison McKinney – Canada
I am from Australia and I cannot believe how amazing the South Coast is! Incredible experience and I would recommend to all my friends and family. Hamish is amazing."

Kirsty D'ambros, Australia
"Great Experience, lots of fun. So good to see more of the South Coast and what it has to offer.

Tereapii Nikoro – Australia
"Friendly people, overall an awesome day. Would definitely recommend the tour to someone coming to Australia."

Madison McKinney – Canada