Private South Coast Winery Tour
Allow South Coast Journeys to host your South Coast Winery experience for your group. Planning a hens party, bucks party, corporate event, birthday party, girls weekend or boys weekend? Let us create the ultimate tour of the wineries on the NSW's South Coast. All tours include 3 wine tastings with two complimentary cheese platters and a gourmet lunch with a glass of wine, beer or cider. Below is a sample itinerary.
This tour meanders through luscious green valleys and overlooks some of the country's most pristine beaches and the Shoalhaven River. It is one of the few regions in Australia where visitors have the unique experience of meeting vignerons and wine makers at cellar doors. Deluxe transport options are available. Transport can include a car fridge on the bus (BYO).  Call / Text / email Hamish 0421 497 604 or info@southcoastjourneys.com.au to Book or for further information. 
Morning
Our experienced driver will pick your group up from your designated address. Pick up from your address is from approx. 9 am – 10:30 am, depending on your location. Tours can depart from Sydney, Sutherland Shire, Campelltown, Northern Illawarra, Wollongong to Shellharbour, Kiama, Gerringong, Gerroa, Berry and Nowra. See a sample itinerary below.
Begin the day with wine tastings of Crooked River Wines great drops with a complimentary cheese and local produce platter.
Enjoy taking in the spectacular views of the Saddleback Mountain range and the green hills of the surrounding vineyards.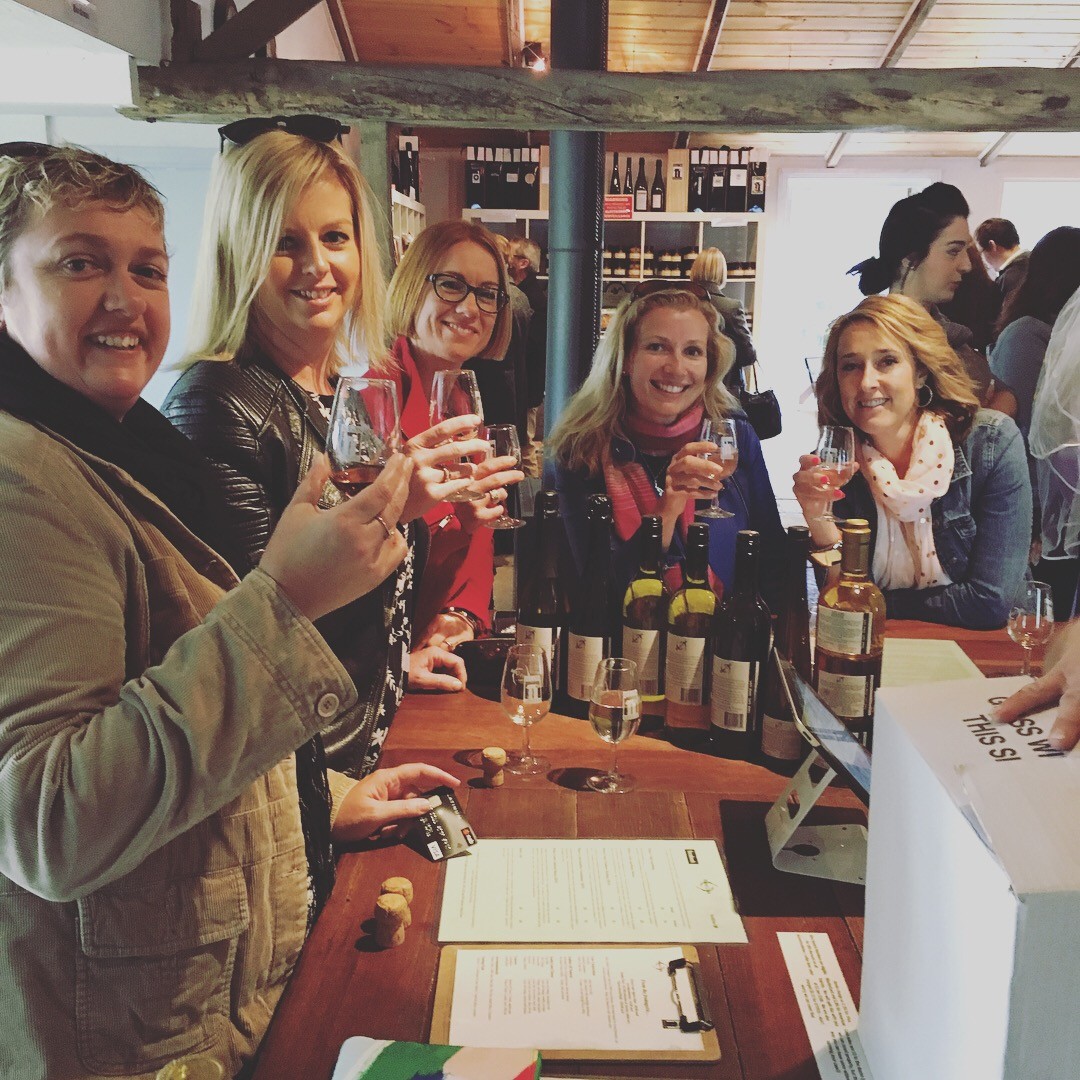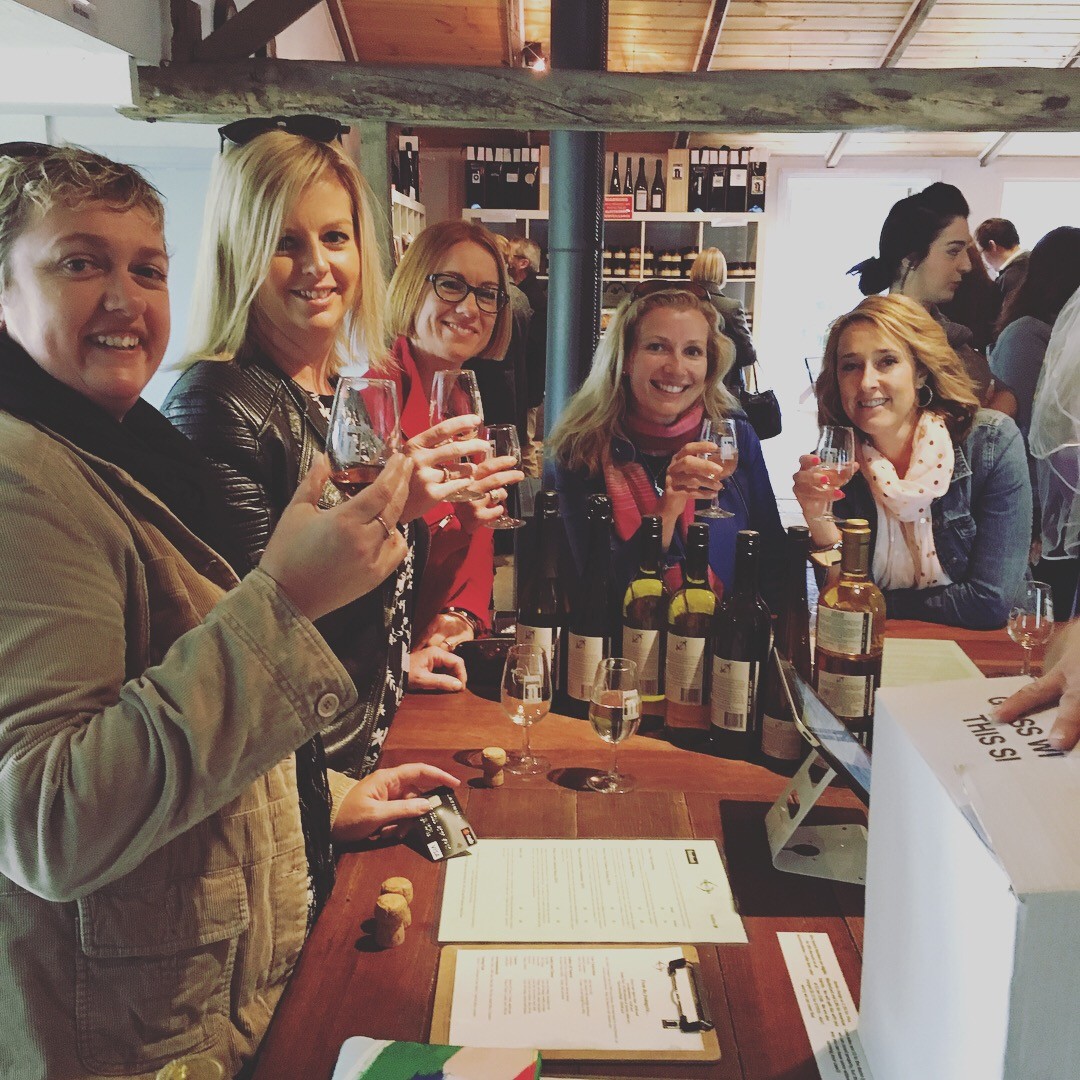 Mid Morning
Enjoy a talk with the wine makers at Silos Estate in the 'Barrel Room'. Sample their many choices in wines with a complimentary cheese and local produce platter.
Lunch
We then depart for wine tastings and a 1 course gourmet lunch at the Mountain Ridge Wines, Cambewarra Estate or Coolangatta Estate which includes a complimentary glass of wine, cider or beer.
The lunch winery is subject to your choice and availability. You may choose alternate venues like local cafes, restaurants and Pubs in Berry. Crooked River Wines is another premium lunch experience.
Afternoon
Finish the day with wine tastings and a cheese / local produce platter at Two Figs Winery. Here you can in the majestic views of the Shoalhaven River, while sipping on a fine drop of wine.
Note alternate or extra tastings and experiences can include: Another wine tasting experience, Craft Beer tastings at Stoic Brewing in Gerringong, Spirit tastings at Headlands Distilling Co. Wollongong, Coffee and chocolate tastings at the The Berry Chocolatier and a visit to the The Treat Factory Berry.
Later
Pick a Spotify mix and then sing some songs with us on the way back home – arrival time approximately 6:00 pm. Up to two drop off locations included.
We take charter group bookings. Prices may vary depending upon numbers, Groups of 7 – 24 are preferred. Larger groups can be arranged with enough notice. This service also includes pick up and return from your designated Hotel, Motel or home address.
Call / Text Hamish 0421 497 604 to Book or for more information.
All tours are subject to availability and the availability of wineries and other destinations used. These tours are run as a Private Tour. 
Early bookings are advised due to big events like Weddings at the wineries, limiting wine tasting availability at peak times.
Price Guide:
Bus, driver and tour guide, tastings at 3 wineries, 2 cheese platters and a single course gourmet lunch with a complimentary glass of wine.
For standard bus transport options: 20 + people – $145 pp, 13 – 19 people – $150 pp, 11 – 12 people – $160 pp, 8 – 10 people – $180 pp, 4 – 5 people – $180 pp and 2 -3 people – $290 pp
Upgrade to a  TWO course meal for $20 pp.
Further details can be found here: https://drive.google.com/file/d/1ihicUi05OVdhhtYGdvt5EM2hCRdjfduU/view?usp=sharing
Prices will increase if specialty transport is involved.